Leavain Organic Bakery
A local Brisbane based bakery, Leavain provide an outstanding range of awesome sourdough breads, pastries, cakes and treats, using quality organic ingredients.
Leavain use a natural sourdough leaven comprised of just flour, water, time and love.
Sol Bread Bakery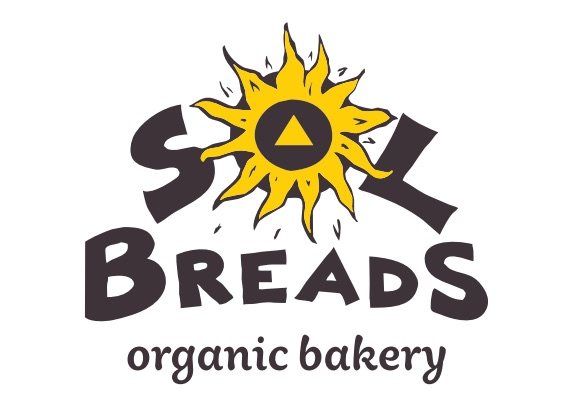 Sol Bread have been baking quality sourdough bread, sweet and savoury baked goods in Brisbane since 1998. Known for their traditional, healthy and delicious breads baked with organic whole grains, ancient grains, gluten-free flours and seeds, Sol Breads hand craft unique, wholesome breads using natural ingredients, no nasty additives and time-honoured baking traditions.
The Sol range of artisan breads includes hand-shaped and tinned loaves. These tangy, chewy breads are naturally leavened and benefit from a slow, natural proofing process and stone baking. Enjoy the difference!
Sol Breads has also perfected a range of wholesome artisan sweet and savoury baked goods including decadent gluten-free brownies, slices, croissants, cookies, muffins and tarts.
Britts Organic Bakery
Our delicious organic pies are baked locally on the Gold Coast by Britts Organic Bakery. Made with delicious organic vegetables, seasoned organic sauces and topped with organic crisp, flaky spelt pastry.