We Use Minimal Packaging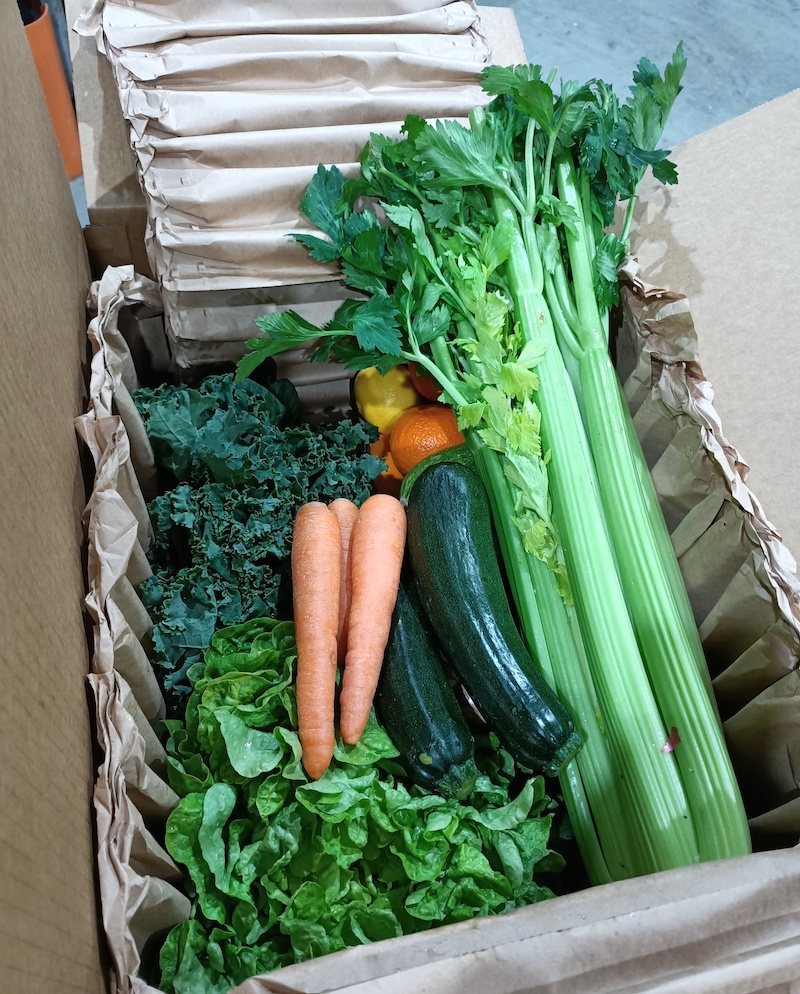 When packing your organic produce, we pack items either loose or with compostable corn starch bags. Barely any plastic is used apart from when items come in punnets from the farm (lettuce mixes / berries / sprouts etc).
Fully Recyclable Boxes
We use cardboard boxes for delivery with a waved paper protective insulation liner to keep your produce fresh and safe until you unload it. Our cardboard boxes are recyclable and our paper liner is compostable, so we ask that either keep the box for your own use, compost the paper liner, or recycle them in the yellow bin. Our couriers do not pickup old boxes.