Who Are We?
We are Django and Sarah, owners and operators of Ripe n Raw Organics and partners in both life and business, and are passionate about good organic food and healthy living.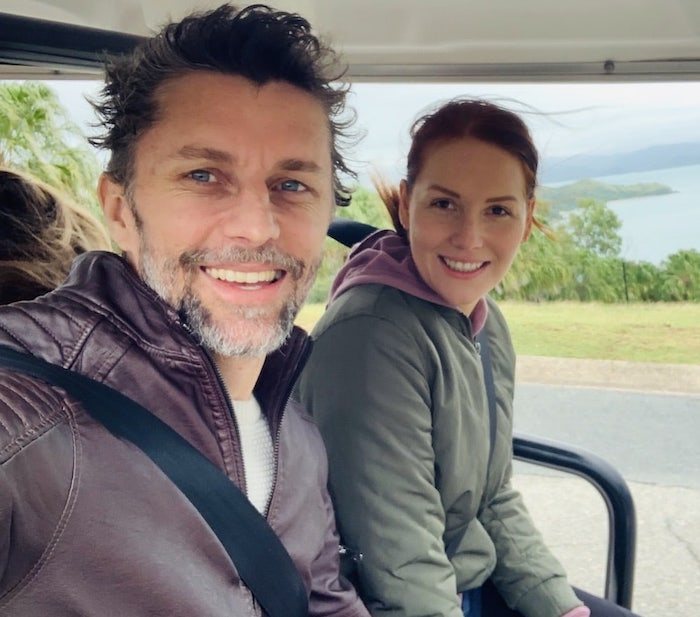 Django's inspiration for organics was his mum, who farms organically near Coffs Harbour on NSW's mid north coast. Django started Ripe n Raw Organics with his mate Paul Ward back in 2003 as a market stall (which still runs weekly) at West End's Davies Park Market. As the humble market stall grew and grew the natural progression was to move into home deliveries, which we started running out of our garage. As we improved and expanded our service year by year, we grew out of the garage into our present large warehouse location at Rocklea.
Sarah jumped aboard the Ripe n Raw train in the early days of the West End Market, and as the attraction between her and Django grew, her place in the Ripe n Raw family was secured. Sarah was a ballet dancer and loves to keep fit so has always had a love for healthy living (she has perfected the art of green smoothies).
Sarah now looks after accounts, admin, design and business development, while Django manages sourcing the best quality products and runs business operations and development.
What We Do
We are an organic food home delivery business based in Rocklea, Queensland, Australia.
We have been supplying fresh organic fruit, vegetables, meat and groceries to Brisbane, Gold Coast and Ipswich areas since 2003. During this time we've developed smooth supply lines and close relationships with our organic farmers and organic distributors to maximise the speed and freshness of supply from the organic farmers paddock to your kitchen.
Why We Do It
We believe that the ease of online grocery shopping combined with the convenience of having your organic food home delivered is a fantastic way to spread the great benefits of organic food through the community.
We see this as our contribution to a healthier and happier community.
Our main focus is on customer happiness, as we measure the success of our business by the satisfaction of our customers. And we go to great lengths to ensure you are delighted with our service. Read some of our customer comments.