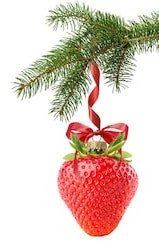 The Ripe n Raw team are taking a 2 week break across Christmas and New Years so we can recharge and keep bringing you the freshest organics in 2022.
WE ARE CLOSED between 23rd December - 6th January.
Last Chance for Delivery Before Christmas
The LAST CHANCE for delivery before Christmas for each area is as follows:
Brisbane Metro / Gold Coast - Order by 10pm Sunday 19th Dec for delivery Wednesday 22nd.
Sunny Coast - Order by 10pm Thursday 16th Dec for delivery Tuesday 21st.
Toowoomba / Byron Bay - Order by 10pm Tuesday 14th Dec for delivery Friday 17th.
First Delivery Day In January
The FIRST DELIVERY DAY in January after the break for all areas is:
All Areas - Order by 10pm Tuesday 4th Jan for delivery Friday 7th.
It's been such a thrill to feed you and keep you healthy this year! Thanks for all your wonderful support!
Happy holidays!
Django, Sarah and the Ripe n Raw team.